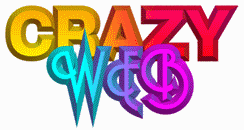 ---
Column for September 02 -08 by Jackie


Monsters of Rock.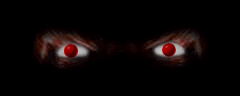 @#$ Rock @#$@ Rock...
Whoa, the Monsters of Rock global fest, which happened 24th of August this year in Brazilian Sao Paolo, has gone online - and this is already the second time. Web catering is by the certain Global Artists group with a breath-taking vision to offer, besides the MOR section that is. Happily bouncing through a few intro screens and choosing the 'kewl' java-bells&whistles laden version of the site we emerge in the eerie egyptian settings, a-la the Iron Maiden _Powerslave_ album. Wow, we even have animated blinking star, and everything is even more kool if you set up your browser in this special 'only-designers-know' way, so that those frames won't overlay each other and like this.
Let's see what we have here, nifty band pages, credit pages, mysterious and graphic-intensive-animated-pointless "tomb" click-o-rama and of course most interesting are the concert pages themselves.
Voi la, the pictures which were supposedly posted real-time during the fest are actually here, just after a few days. The so much awaited audio rebroadcast by the Hard Radio, supposedly 'the next day' , hopefully will be here 'in a few days'. Well, i decided not to even think about the videos (promised August 31st).
 The most powerful feature of the whole net-fuss, however, was the live chat with the Rrock Starrs some hour after their sets. The way to do this was the majestic Time-Warner's The Palace 3D chat client. Alas, my local DNS refused to admit the existence of their server, luckily there are things like CDrom.com around. Some 4 megz later, the thing was running and holding my breath I typed in the mysterious server name. Ah, what a strike of a bad luck - it came up with a modest 'Members Only' bouncer message, what a pity I am not a member. Good old IRC saved the day - a server run by Hard Radio was providing a stable environment for the chat, and it was there that I learned about how the bitchy The Palace server was crashing literally every minute. What was left of the Starrs did come to IRC for the chat, albeit a few hours later, and i was able to attack them almost singlehandedly. For the 'been there done that' dudes, it was not like the Metallicast chat at all.
All in all, harassing celebrities online is kewl, while feeding void promises to the public and setting up ghostly chat sessions isn't. For now, I'll drink a beer and go ROCK.
---
A Vision Production
Copyright © 1995-96 ORBIS TERTIUS
All rights reserved. Redistribution and reproduction not permitted.
CrazyWEBtm is a trademark. All other trademarks remain property of their respective owners.


Say something: crazyweb@orbis-3.ru