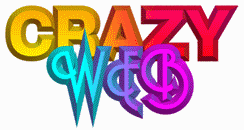 ---
Column for September 16 - 22 by Dreamwalker

D E A D - E N D S
---
---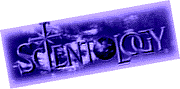 ...comes to Russia
(or shall we say Aum-2?)
We have a nice story to tell - "best friends of the Net," aka scientologists are moving into Russia. The publisher (called in Russia New Era, 101000 Moscow, p.o. box 947 , ph/fax +7-(095) 286-88-31.) was present at the recent International Book Fair in Moscow. In Russia, they avoid using the word "scientology" (yet), and prefer to talk about Hubbard (this works - Russians are usually sci-fi fans) and dianetics. They even try to get on the Internet here... Another country of their messy brave new world? And true strories about the Church of Scientology are not known to the general public. Language problems, you know.

This reminds me of Aum Shinrikyo - they were extremely active in Russia for several years. As you all know, they were using a lot of post-USSR stuff to make weapons. But here is a less known fact - in 1992-1993 they were bringing their crap chants almost to all homes of Moscow (and Russia). In the old commie days every apartment in Moscow had a "radio outlet", whick looked almost like a regular round-pin electric outlet. You just had to plug-in a simple speaker - and here comes official radio cast. Deals were made. With gov officials, state broadcasters. Fast and easy, in the post-communist country.
Now it seems that the same thing happens here with Scientolory & Co. Just to add some facts - guess why anon.penet.fi is down again?

From the US to Russia, and to Japan...
---
And across the Sea of Japan. Vladivostok Event.

Last week I came across an ad in a local Moscow free English-language newspaper (some would call it a bi-weekly Moscow bar listing), called (as expected - we are in Moscow, right?)...

The ad was about some music festival, with a web page. In Vladivostok. Oops. Noone in Moscow will ever get there. The US is much closer. So - thought that I'd rather take a look at the pages. So here we go.


VladiROCKstok '96.
Just a quote:
What began as the dream of a small group of young Americans living in the Russian Far East becomes a reality this September with an unprecedented U.S./Russian cultural and rock music event - VladiROCKstok '96
Don't try to find this URL: http://imusic.interserv.com/events/vladirockstok/ on iMusic, it's not listed anywhere. Only a direct hit will bring you there.
Now, what's inside - some pages, a logo, an animated gif, some words about groups (American groups get better coverage, as usual), and dead links to Real Audio clips. Oops. But there is a way out for those who want to listen to Aquarium - there is always some place that will help...

The press-release states that the live show will be broadcast on September 21 - lets check back and see if this ever happens.
But for now, the place is best described as a dead-end project. Who was sponsoring it anyway?
---
A Vision Production
Copyright © 1995-96 ORBIS TERTIUS
All rights reserved. Redistribution and reproduction not permitted.
CrazyWEBtm is a trademark. All other trademarks remain property of their respective owners.


Say something: crazyweb@orbis-3.ru